TOP
tasting at the estates wine room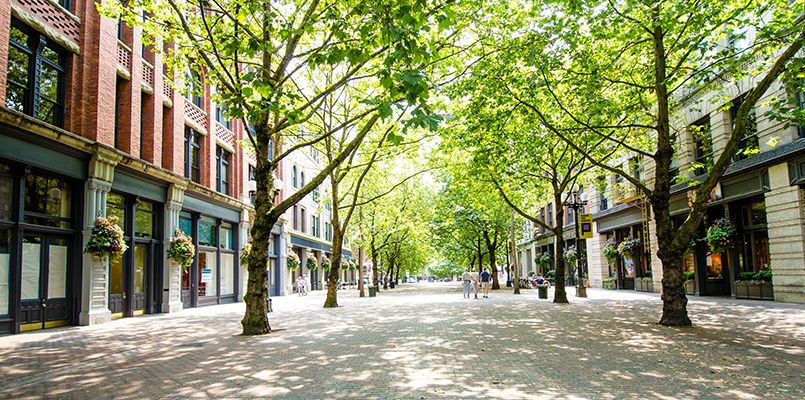 Horse Heaven Hills, the renowned Washington winegrowing region that is home to Double Canyon, is located well off the beaten path. Recognizing this, we have created a home for our wines in downtown Seattle: The Estates Wine Room. Visitors can enjoy an authentic wine country tasting experience in an urban setting, featuring the wines of Double Canyon alongside those of our Pacific Northwest sister property, Archery Summit in Willamette Valley, Oregon.
The Estates Wine Room, located along the waterfront in Seattle's historic Pioneer Square, is situated among a diverse mix of tenants that include restaurants, craft cocktail bars, food purveyors and a range of unique luxury boutiques. Home to cobblestone streets and century-old architecture, this charming neighborhood has experienced a renaissance over the past few years. Now that it's considered one of Seattle's trendiest foodie destinations, Pioneer Square is an ideal locale for guests to experience our wines.
For location and hours, please visit www.estateswineroom.com.